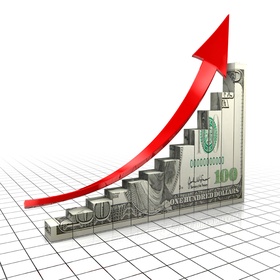 SEO Services are in increasingly high demand.
In the case of free and open markets, with great demand comes great supply – and when it comes to SEO vendors, there's more than you can shake a stick at. One of the most variable pieces of any SEO engagement is the cost, and more specifically how that cost breaks down into the vendor deliverables.
Pricing for SEO services can vary based on timelines, deliverables, performance, traffic, revenue and a litany of other dynamics. With so much variability in how much good SEO costs, we asked some of SEO Leads top consultants to share their thoughts on how they price their services.
Meet the Consultants
Bill Sebald - Best known for growing small companies with his enterprise website knowledge, Bill has worked with brands such as Ebay and Quench. In 2005, Bill founded a boutique SEO agency called Greenlane SEO.
Chris Dyson - Chris is the Online Marketing Manager for Hitreach, a London-based agency. Chris also owns and operates a very popular SEO blog at TripleSEO and frequently contributes to Search Engine Watch.
Pratik Dholakiya – Co-Founder of E2M Solutions, Moveo Apps, and Vastrika, Pratik is a Digital Marketer, Start-Up Advisor, and Entrepreneur. His work has been featured on Forbes, FastCo, Entrepreneur, and MOZ.
Eric Siu - Eric is the CEO of Single Grain and also contributes to Search Engine Watch, Social Media Examiner, Entrepreneur Magazine, and Growth Everywhere.
Don Rhoades – Don is an SEO consultant for Adapt Partners, and the man behind the risque Gonzo SEO brand based on Hunter S. Thompson's unprecedented visionary.
Moosa Hemani - Moosa is a new and proud father, as well as the Inbound Governor at SEtalks.
Brandon Doyle – Brandon is the creative CEO and Founder of a full service digital marketing agency called Wallaroo Media. Brandon is also commonly found with squirrel monkeys on his shoulder.
Danny Fries – Doubling as a fitness junkie and ardent traveler, Danny is the Principal Consultant at Edgewater Consulting.
Samuel Lozano – Samuel is the Founder of a Miami-based SEO agency – First Page HQ.
Josh Hofmann – Josh provides internet marketing and SEO services to companies that are trying to expand. He is the founder of Monocle SEO.
Danail Donchev – Danail is the Founder of Vope.net, an online marketing blog dedicated to lifestyle.
Jeremiah Smith - Jeremiah is an SEO and inbound expert with eight years of experience under his belt. Jeremiah has worked with NBC, MTV, Mint, and E*TRADE. He also is the founder of Simple Tiger.
Onto The Discussion
What is you/your agency's core focus when it comes to SEO? (which areas do you specifically focus on, i.e. keyword research, on-page, off-page, brand footprint, etc.)

Bill
Our focus is best described as holistic. Based on a consulting model, we work to fill in the gaps our clients have, whether dependent upon knowledge, bandwidth or personnel.  On top of that, we're always helping clients develop strategies as a default.  So for example, whether a specific client needs link strategy or actual outreach, we cover it.

Chris
In the past couple of years we have had a particular focus on working with sites who have suffered from algorithmic issues or manual actions and of course we still offer technical SEO audits. We also offer full service SEO (on page, content and link building) for a small number of clients on retainer.

Pratik
We focus on link building, on-Page, off-Page, local, mobile, content marketing, Google penalty recovery, on-site audits, etc.

Eric
Link building and content production/promotion.

Don
Technical SEO, ecommerce, lead gen and content based link building 

Moosa
If you read a few of the blog posts on my blog and the posts I write as a guest contributor on websites like Moz.com, SEJ, SEMRush and more you will get an idea that I mostly play around with content and link building. In my opinion building links is the backbone of any SEO campaign, (not saying other tactics are unimportant), and in order to build a strong and powerful link profile you need strong links, which are pretty easy to attain if you know how to create efficient and worthwhile content around your audience.
If there would be a SEO scale, my firm would be standing somewhere between content development and link building.

Brandon
Our agency's focus is centered around on-page SEO, link building, keyword research, technical analysis, and a dash of content marketing.

Danny
Off-site – link building and citation building for Local SEO.

Samuel
We focus on everything needed to rank. We start with on-page SEO and then move on to quality link building.

Josh
The main aspect that my agency focuses on when it comes to SEO is traffic – nothing more, nothing less. How we obtain that traffic is a different story. You can rank for thousands and thousands of different keywords, but if those keywords don't bring in traffic, especially converting traffic, then they are useless as far as I'm concerned.

Danail
We focus on a complete package. SEO is  complex process and one digital agency must cover all the angles. Otherwise you may not get the best results for your client.
 We create a unique strategy for every client according to his website, niche and industry. My team even handles the social media presence for our clients, which is extremely important and time consuming.

Jeremiah
We handle the entire scope of SEO, from initial keyword research, on-page technical and content optimization, off-page link acquisition and social optimization as well as content marketing sourcing and promotion.
I would say our core focus is content and analytics.
We don't necessarily handle the brand design elements and things of that nature, but as far as the inbound marketing scope; we handle all of that.
SEO services are priced very differently by different providers, how do you calculate a campaign price?

Bill
It's a flat rate based on hours. Our monthly tasks are estimated based on the agreed hours, but if we go over, we don't charge extra. We don't want to have a month where, say 15 days in, we have to tell the client, "sorry – we have to be done for the month because we're out of hours.  See you in a few weeks unless you pay more."  In our model each month is different.

Chris
Depending on the service provided we have different models. For our retainer clients we have an agreed hourly rate, however, for some of our one off services we offer those based on models we have developed over time.
For example; for a manual action we charge based on the number of linking domains to the site and have agreed payment thresholds for each deliverable. For site audits we generally price based on the size of the site and the number of meetings that are required.

Pratik
Normally our monthly retainer campaigns start from $1,000 per month in which we provide custom work strategy depending on a client's goals and requirements. Some of the clients prefer to get quoted on an hourly basis so we provide them pricing information accordingly.

Eric
We calculate our campaign prices based on the objectives/KPI's of the client. And if we don't think we can hit those objectives within the desired time frame, we'll be upfront and pass on the campaign.

Don
Depending upon their needs, most of our pricing is based on the client's ambition for dominance rather than a set amount. Budgets are based on their ability to contribute or if we are the sole driver of the campaign. For some, the struggle is getting them out of a penalty and traffic dominance may never be reclaimed to their former pinnacle. For others, the mission is to take them from where they are (competitive) to the next level (dominance).

Moosa
Ah! Pricing models are one hell of a debate and there are quite a few models that people are using these days like hourly pricing, per project pricing, retainers and more. As SEO clients are mostly retainers I would love to go for a pricing model that not only creates a win-win situation for client and me, but also help us build quality relationships with my clients.
At my end I use the following formula before throwing any number to my clients. I analyze the work that needs to be done and resource that is required to get the work done on time, total the amount of expenses and add my profit to it (not more than 30%) and go from there.
Costing Formula I use:
Cost of Resources + Seat Cost + Profits = Total Cost of the project

Brandon
We have a system where we calculate the keyword difficulty, what the client has been doing in the recent past, what their ranking/revenue goals are, etc. It's definitely not an exact science. But it works for us and our clients.

Danny
With the exception of consulting, all our services are productized. The appropriate service for a new client is contingent on the number of keywords being targeted, the competition of the keywords, and the age and authority of the target pages.

Samuel
We calculate pricing based upon competition. Local or nationwide, and the niche. Usually PPC cost is a good gauge of competition.

Josh
The amount of work that is done to reach the goals we have set for the client, and how competitive the keywords are that we want to rank for or gain traffic from. My agency has set pricing for every level of competitiveness when it comes to traffic and rank gain – whether it be local, moderate, and very competitive or an aggressive campaign. Also, what the agency provides as a whole. My agency provides reports every month: ranking, traffic, work we have done on the site, links we have made, blog posts created. We also provide all of our clients a special SEO dashboard so they can login every day and check on ours and their progress.

Danail
SEO has become more expensive over last two and a half years. We discuss our client's goals and expectations and usually we negotiate the price according to the expected results. In my opinion premium SEO services should start from $2000 a month. Of course only if they generate positive ROI in 3-6 months.
If the project is local, $500 a month is acceptable. Small business owners usually can't afford more. These prices may sound high for many young SEO's, but the problem is there is too much data processing and management involved in order to do your work right.

Jeremiah
We hate the hourly model, though we have yet to come up with a better way to appropriate price to our projects, so hourly it is. We know very well how long each task in a project should take, and have a timeline built out for the different industry types that we provide services for so we can appropriate a budget based on an hourly rate pretty quickly.
We also break up projects into two buckets: ongoing campaigns, and one-time projects. On-going campaigns would be monthly retainers with a set amount of hours each month. One-time projects are pretty straight-forward, one time projects that we appropriate hours for up-front.
We've been working more on some value based pricing models where we've nailed down a rough amount of hours for specific items such as keyword research or writing a blog article and then we wrap a flat price around those items. We're still testing this method and finding it to be pretty promising as clients like to piece together their own campaigns and understand how our pricing works more than the hourly model. I think in the long run this will be our modus operandi.
There are some SEO agency's that have begun to price based on ROI, how do you feel about this?

Bill
I've seen technology vendors price this way, but coming from a ROI heavy eCommerce agency background, I would think a rev share could be pretty dangerous with SEO.  Since even the best SEO can't truly force Google to obey (less so today), I'm not sure how you could build a company around the hope.  On the flip side, I suppose there could be a huge revenue if everything aligns just right, so I can understand why that could be appealing.  I'm not brave enough to attempt this model.

Chris
If it makes sense for the agency and the client to work this way then that can be a good way for the agency to make more profit and for the client to trust that the agency will be working more as an interested partner rather than a supplier.
Beware if you were planning to do something like this you would have to have a good vendor/client relationship already – getting out of these types of agreements can be hard and will require a lot of work to agree the contracts.

Pratik
If any agency is able to provide satisfied ROI that helps achieving real goals of a client, then I don't think there's anything wrong in it. But mostly I believe the strategies for ROI based pricing must be relying on paid marketing heavily, because organic results are now taking way longer time than a client can wait to see the results, and, an agency can wait to get paid.

Eric
I think it's fantastic if it works, but I haven't seen this work for anyone consistently. The hard costs involved are higher and it takes longer to see results from SEO.

Don
As long as I have been in this business, there are always unseen variables that prevent this from being a sound pricing model. Some projects could certainly benefit from performance-based pricing, but not many could sustain profitability in my experience. To answer your question, I am agnostic on this model.

Moosa
I see lot of problems in this model especially from the agency's stand point. Conversions for a business are not based on rankings or digital marketing only. Remember our core job is to bring the most targeted audience to the website and it's up to the website and business to convert. (and I believe that to an = extent website is also our job)
I remember one of my ex client who was in the furniture business was not getting enough sales although he was ranking for some money making keywords and the reason was the bad reviews about their services on different review website. You can do much about customer service, product quality and more. Pricing model based on ROI is unfair as sales are not always dependent upon rankings but mostly on things that are beyond control of a digital marketer.

Brandon
Charging based on ROI can be tricky. We've done this before and have had mixed results. There's been times when things haven't turned out well because the client was engaging other companies at the same time whose tactics hurt what we were doing. But we've had positive experiences as well. Any time we consider doing this, we dig really deep into their conversion rate and everything else they're doing both online and off. If we can come to an agreement that satisfies us, we're open to it.

Danny
Imo, ROI based pricing is a good thing for agencies that are trying to transition away from hourly billing. I think it will also help SEOs focus more on projects that will actually benefit from SEO, rather than 'benefit' from SEO consulting.

Samuel
We don't price per ROI per say but we always target keywords that get a ton of searches and are able to calculate how many leads or sales to expect. So yes.. our service is ROI based but we don't price it off that.

Josh
At that point, the agency turns into an affiliate provider. It's a great strategy, in fact I have an affiliate program for my company. Results based marketing is more popular because of how the industry has evolved; more and more people, unfortunately, get hooked into unethical SEO companies and get taken advantage of. ROI or results based SEO is a great option for people who don't necessarily trust people in our business (which is sadly more often the case than not).

Danail
It is all about the return of  investment. We always advice our clients before we start to work on a project. If their strategy will not generate satisfactory return on investment I try to convince them to shift the strategy. I believe it is not ethical to get clients money if you do not provide results.

Jeremiah
I think this is very disruptive which I love and this would be fantastic depending on the scale and type of business.
The difference for us specifically would be that we service a number of startups, agencies and enterprises that might not be bringing in direct revenue in relation to the traffic, conversions, and users that we drive for them. They are more often-than-not venture backed as well, so they can do straight-forward hourly payment, but as per relating the users that we accumulate for them to direct monetary gain is a tough call.
I can see how for more transactional clients such as ecommerce businesses this will work more easily, but most of our clients are spread across a variety of niches and need lead generation, branding, email signups and blog subscribers before they actually convert a customer. At that point it can be fairly difficult to determine the first point of contact and does that really even matter if several other marketing channels were responsible for aiding in the conversion anyway?
I'd just be really interested to see how other agencies are using an ROI based pricing model and how they make it work for everyone. I think the million dollar question for SEO is determining the ROI.
We could find out how much each user is worth to them and be paid by that means, but we feel the hourly rates and especially the value based pricing models are a lot easier to understand, a lot more straight-forward, and far easier to plan and keep on-top of. It is an interesting concept though, especially for some of our brick-and-mortar clients.
Other SEO firm's offer "pay for performance" pricing, which seems to water down the more traditional hourly-rate model. Do you think this is good or bad for the industry as a whole?

Bill
See above. I don't think it's bad for the industry per se. It might even be in favor of the client. I think it just potentially stands to be bad for the agency that takes longer to get the results than they originally planned.

Chris
I am quite skeptical of the pay per performance schemes that I have seen in the past. Many of these schemes led to site owners being duped into signing expensive contracts for keywords that don't matter and been served spam links to make them rank quickly.

Pratik
I don't think 'organic SEO campaign' is possible under 'pay for performance' pricing model without attempting any black hat tactics. According to me, this isn't a right practice to follow because If the results are achieved under 'organic SEO campaign', then I'm pretty sure that black hat tactics must have taken place, which is harmful for the end customer and eventually for the industry as certain clients will lose trust on hiring SEO agencies in the future. When I mention 'organic SEO campaign', my overall focus is executing work strategies through content marketing which is a long process to follow and see the results.

Eric
My thoughts around pay for performance are the same as my thoughts above. For areas such as paid advertising, it's much more black and white *and* you can see results faster – that's what makes it a better medium for pay for performance. Having said that, if you structure your deal to be backloaded with incentives that make it worth it for you to each the hard costs, then pay for performance SEO *might* work. But generally, I haven't seen it work.

Don
I don't know if this affects the industry as a whole, I think a good deal is a state of mind. If the client sees an agency's value in terms of performance, they better get out of the way for the agency to do what it must. Many times I've seen clients meddling, micro-managing, and throwing in ad-hoc processes that impede the agency's performance to the point of spinning wheels. If this model is to work well, the client needs to completely buy-in and trust the agency to do what they were hired to do.

Moosa
The short and simple answer for this is NO! I wrote a detailed post on this back in September 2013 and I did mention the problems and risk level at the client's end, if someone is going for this pricing model. This is not good for the industry too as Google is unpredictable and imperfect at the same time.
Imagine your consultant play some black hat tactics to gain ranking on money making key phrases, you pay them and after few months Google update rolled out and your website has gone from the Google index. What will you do?
In my opinion any model that put the business at risk in the longer run is not a good model and one should not go for it.

Brandon
I personally do not think this is good for the industry. I feel like we need to continue to evolve and move up in the minds of corporate execs. Doctors don't only charge if they perform a successful surgery. Chiropractors don't only charge if our backs stop hurting. We are professionals and deserve to be paid for our time.

Danny
In a way, every SEO firm is "pay for performance"; if you don't perform, you don't get paid! Like ROI-based pricing, I think performance-based-pricing is a way for talented SEOs to show their worth, and shake up niches that are saturated with SEO consultants who bill hourly. As with everything in SEO, it invites the possibility of nefarious tactics, but overall I think it's a good thing.

Samuel
Yea I dont get how companies are offering pay per perfomance. It seems like a risky business model to me.
There is zero gaurantee you get paid after you put in the time and money for someone else business.
In general I think people that are looking for a pay per performance business arent real entrepreneurs or have no money.
Why would I spend my time and money to build your business?
Look at the end of the day everything in business is a risk including SEO.

Josh
Both. It's good because you pay for rank or traffic when it gets to a certain point. But the bad are the loop holes that can be taken advantage of. For example: I can send 10,000 people to your website in a day, but that doesn't mean that any of those 10,000 people will convert into customers for the client. The same goes for ranking; I can rank you for a keyword, but it doesn't mean that keyword will bring you any benefit with regard to what position it is in for ranking. It's a nice concept again, but it can be manipulated in the favor of the SEO company.

Danail
I think this is bad for our industry. Nobody can guarantee 100% results.There are so many variables nowadays. For example Google top 10 results are different according to your location. And there is a huge difference how many visits you get as number 3 or 7 for example.
On the other side if you can provide quality leads from SEO or other online traffic channels it is a fare deal.

Jeremiah
I haven't seen this enough to really determine if it's "bad for the industry" or not, honestly. However I do think that anything that provides a solid alternative to the traditional hourly-rate model is of interest to me. A value-based approach is how we've always wanted to price our items, but until a time where that is easily explainable to clients, and is easily understood by clients, it won't be a hugely viable alternative. Also, with the everchanging landscape of tasks required by an SEO campaign it can be very difficult to nail down a specific set price for everything that needs to be done.
We hope that we can try to break the mold in some areas though to make that a more viable option.
Thanks a bunch to everyone who participated in this post.